NeuronicWorks is Growing! Welcome to Our New HQ
We're moving! Exciting things are happening at NeuronicWorks, and we want to share this important news with you.
Our growing success in recent years and the hiring we've done to keep pace means that we're in need of a new office space to accommodate our expanding team. We're pleased to announce that this September, NeuronicWorks is relocating to a bigger, more comfortable office that will allow us to provide an enhanced experience for our clients, our partners, and our suppliers, as we continue to build on our collaborative relationships.
"This move is a really positive development for NeuronicWorks," said Titu Botos, co-founder and Chief Executive Officer (CEO) of NeuronicWorks, Inc. "Outgrowing our current space is a testament not just to our expansion as a company, but also to our success as a partner to our clients, suppliers and distributors and as a provider of world-class engineering and design solutions. This move to a larger, more comfortable office space is a direct result of the positive relationships we've built with our customers and partners and the fantastic team that we've assembled to help bring their designs to life."
"The new space will allow us not only to further grow our design team but also to add a slew of services: SMT assembly line, conformal coating shop, environmental testing lab, mechanical prototyping shop, automated board testing and FW loading, agile light assembly, and warehousing space to better serve our clients and busines partners" added Titu Botos.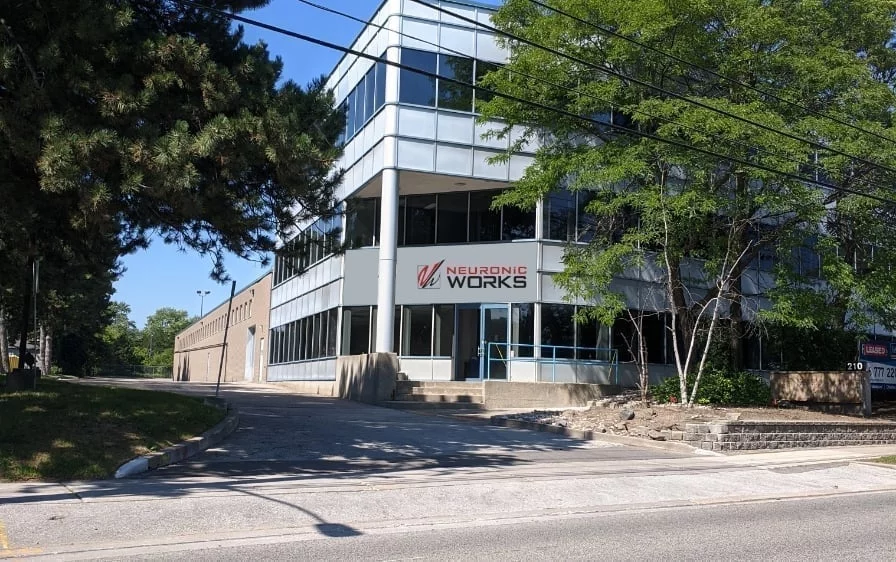 Effective September 21, 2020, NeuronicWorks' new address will be:

210 Lesmill Road
North York, ON
M3B 2T5
Our phone numbers and email addresses will remain the same, as will our website address and social media accounts. The new office is close to our current address and was chosen because of its versatility and accessibility by both public transit, and car (with ample parking available).
To access the building and parking spaces, please see the maps below: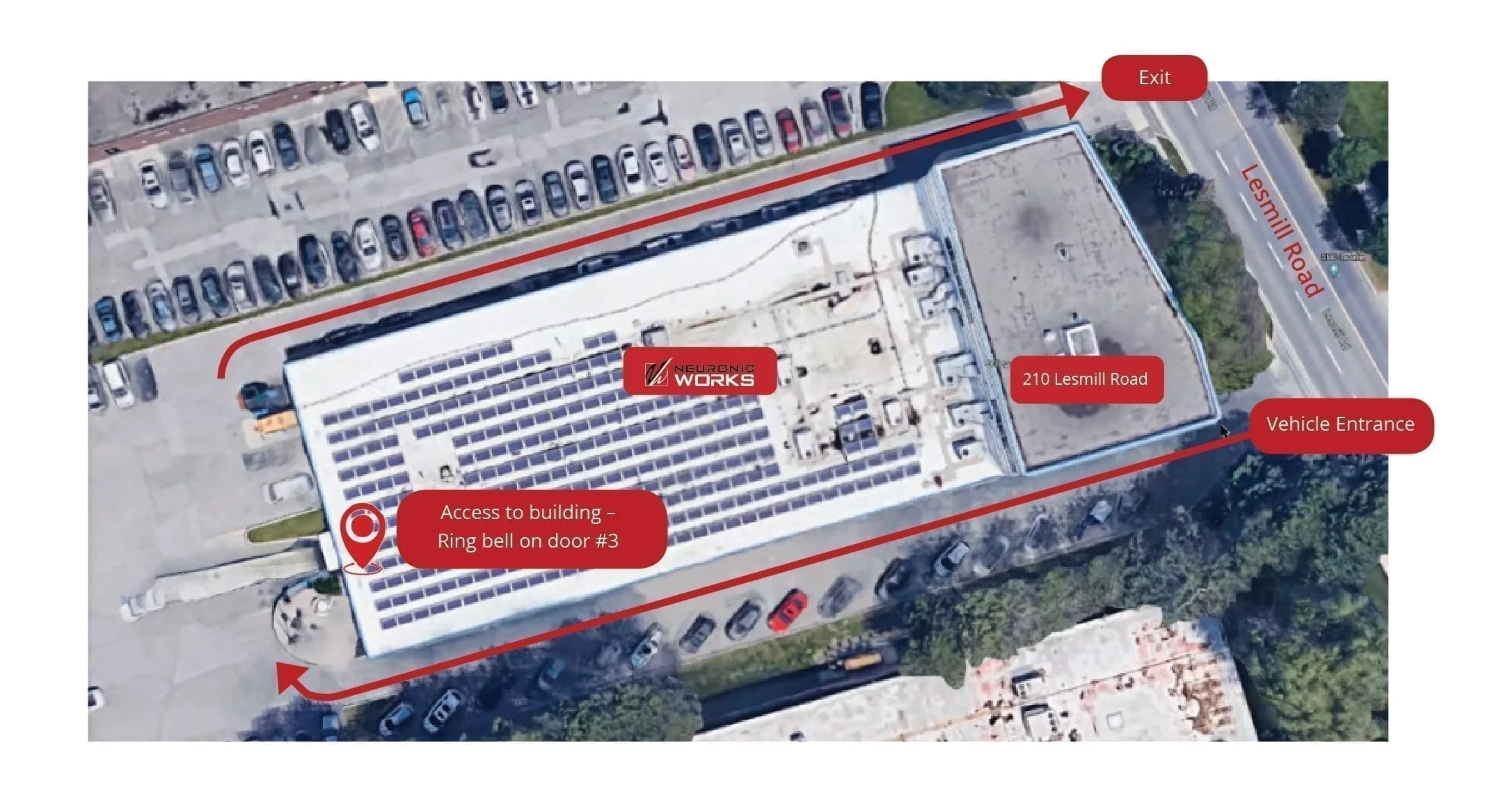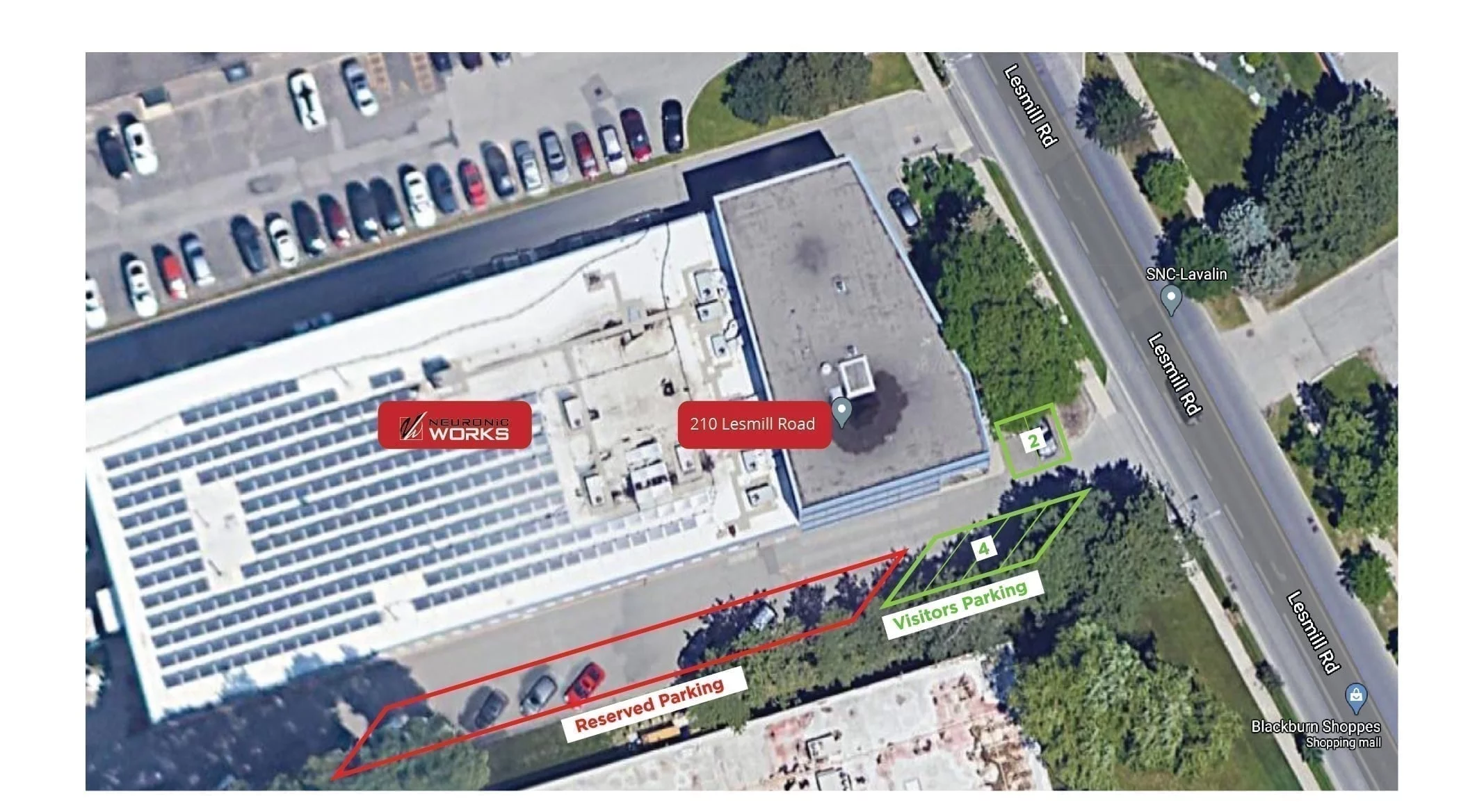 Our move date will be September 18, 2020, with our new office open for business on September 21, 2020. Our operations before and after the move will not be affected.
Should you have questions or requests please let us know. You can contact Oana Botos at
osbotos@neuronicworks.com.