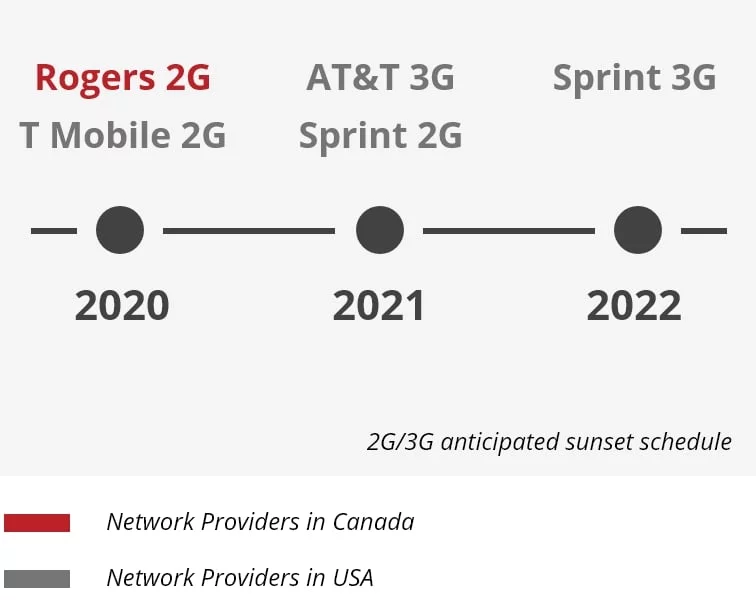 Businesses relying on 2G and 3G connectivity are challenged by the evolution of wireless communication networks. Network providers like Rogers, AT&T, Sprint and Vodafone are in the process of shutting down support for 2G /3G and businesses relying on wireless communication are hurrying to transition to 4G LTE connectivity.
At NeuronicWorks, we recognize the challenge of keeping up with the fast pace of changing technologies while utilizing existing infrastructure and at minimum costs and maximum efficiency. We offer integrated solutions to upgrade legacy systems with custom designed 4G LTE modems designed specifically with your requirements in mind.
What can we do for you?
We help companies transition seamlessly from 2G and 3G connectivity to 4G LTE. With our help, businesses can upgrade the cellular modem in existing legacy systems with next-generation technologies without the need of redesigning or retiring the entire system.
Our fully certified and carrier-approved products easily integrate into your existing applications, without disrupting operations and at minimal cost.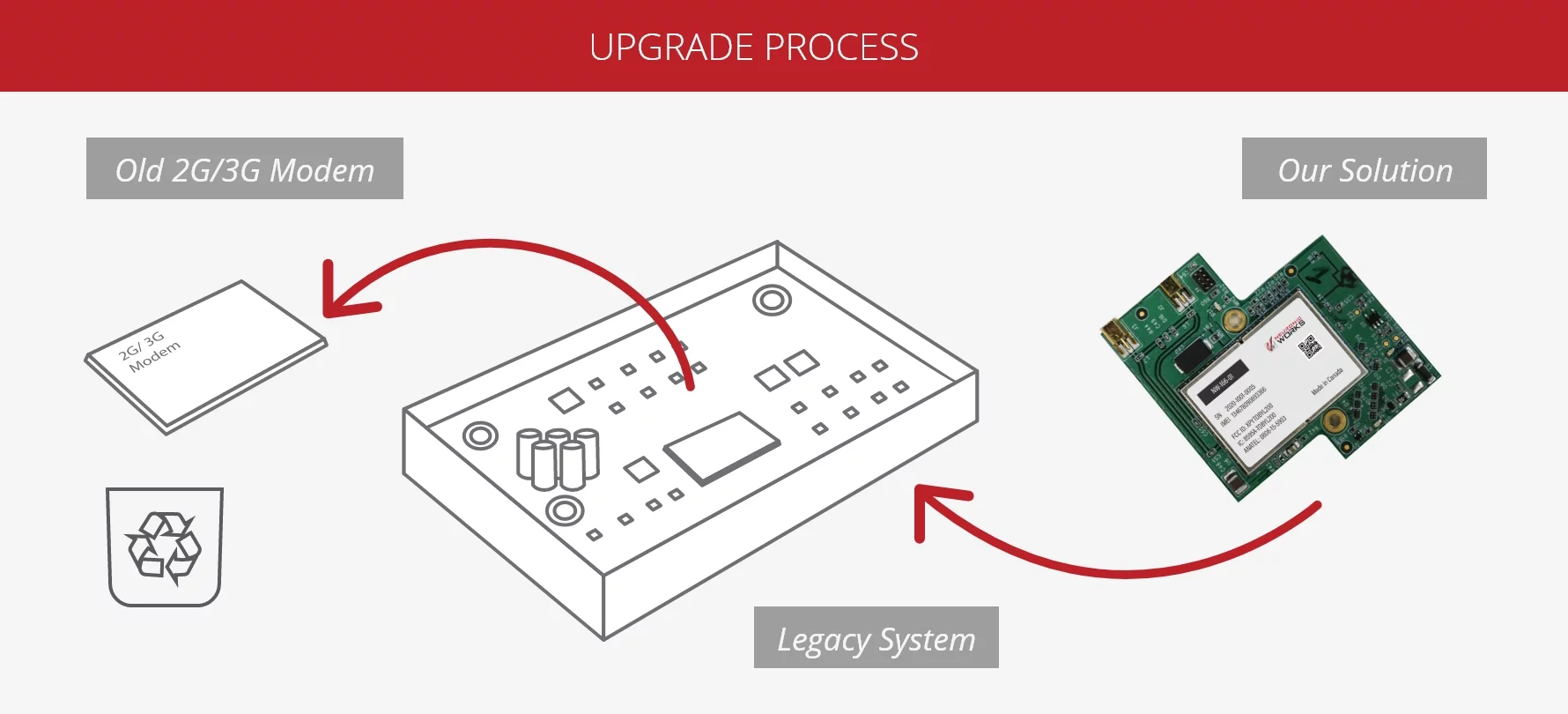 What makes us different?
We offer an easy, cost-effective, simplified migration to the latest 4G LTE technologies for businesses with legacy systems. You will save on the large cost of acquiring, testing and integrating a new system while extending the life of your current equipment without replacing it.
We believe in going green. By recycling or upgrading existing legacy systems, we encourage reduction of electronic waste thereby effectively reducing carbon footprint.
Our expertise with hardware and firmware design allows us to upgrade only the communication module in the system to work efficiently with all the required interfaces and connectivity.
Systems that depend on voice capability can sometimes be limited to only data capability while upgrading to 4G connectivity. Our solution has the unique distinction of preserving both voice and data capability of the system with the migration.
Applications
Few key industries seeing an immediate requirement of 4G LTE upgradation services are the transport, transit, and fleet industry. We have successfully worked with transit companies based in Canada to simplify their migration requirements and are currently working on custom solutions for transit companies in other major cities across the world.
Our Solutions
We offer cost-effective and reliable solutions to upgrade your legacy systems from 2G/3G connectivity to 4G LTE.
Are you using a strong, reliable and fully functional system but need a cost-effective solution to upgrade to 4G LTE? Let us help you migrate and keep your operations running smoothly.
Stay ahead of the 2G/3G Sunset!
Contact us today for your free consultation!
Get In Touch