Membrane Switches & Graphic Overlays
If you ever used a microwave, you have interacted with a membrane switch. Did some laundry lately? You most likely touched some buttons on a membrane switch. Your last doctors visit? Plenty of medical devices with membrane switches. Ever check the battery life on a power tool battery? You guessed it; you just made use of a membrane switch.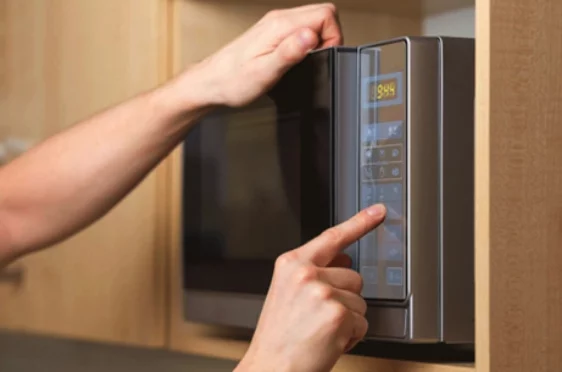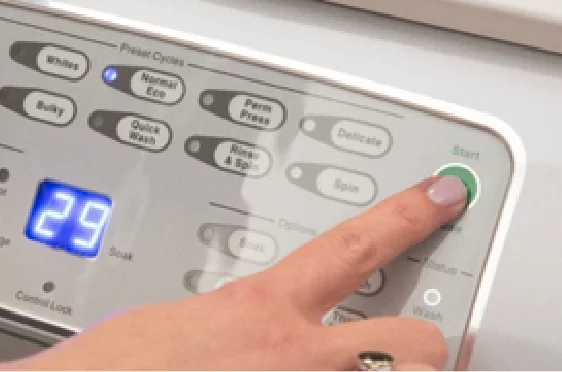 Graphic overlays and membrane switches are everywhere around us. They help us navigate and interact with products via a human-machine interface. The benefits of membrane switches go far beyond just pressing buttons and lighting up LEDs. A truly successful design will incorporate the essential rules of graphic design, industrial design and electronic engineering for a truly intuitive user experience. Let's dive into some of the details and use cases for membrane switches and graphic overlays.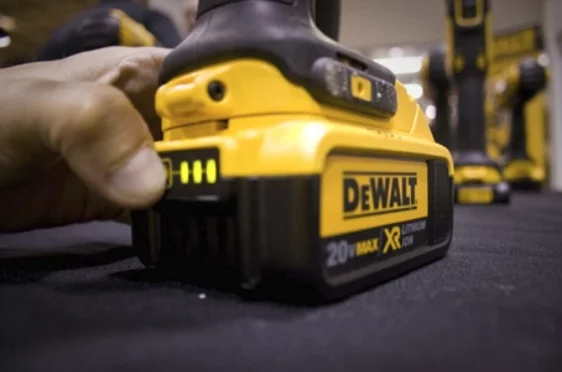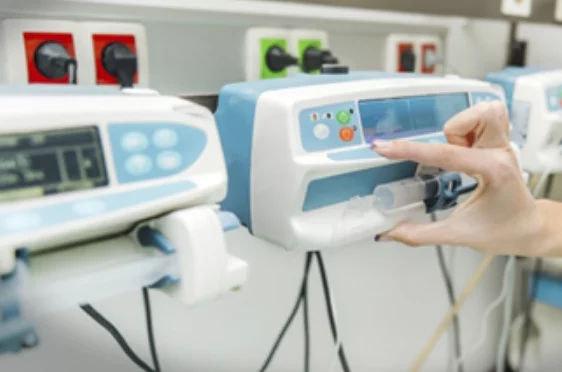 Membrane switch vs graphic overlay
What is a membrane switch?
There are plenty of blogs explaining exactly what a membrane switch is, but it ultimately boils down to a physical human-machine interface (HMI) that connects a device to the end user. It can incorporate tactile or non-tactile buttons, LEDs, illumination, printed graphics, LCDs and displays. In many cases, the overlay will have a double-sided adhesive on the back to allow bonding to a surface. You can get very fancy and have in-mold electronics and printed conductive inks, but for this blog we will refer to simple everyday membrane switches. Here are quite a few electronic membrane overlays we designed for our clients over the years. They involve tactical buttons, LEDs, touch screens and eye-catching graphics!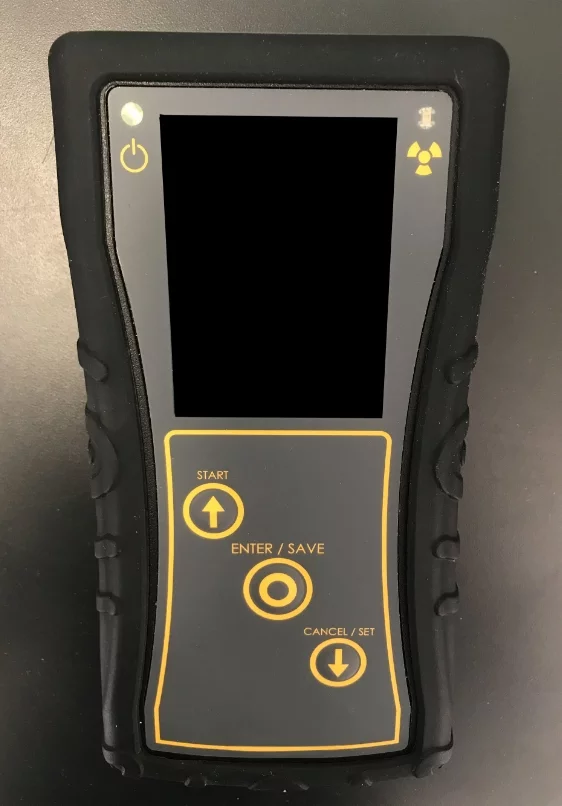 Membrane Switch: Industrial Equipment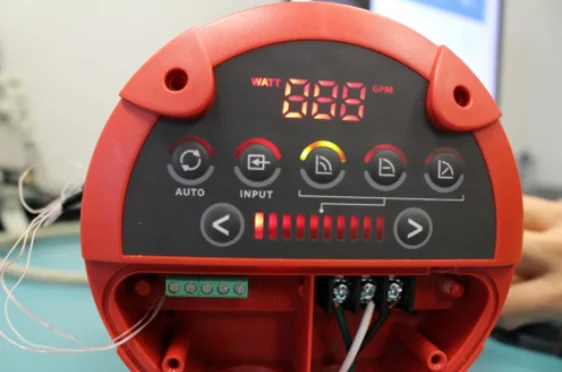 Membrane Switch: Industrial Equipment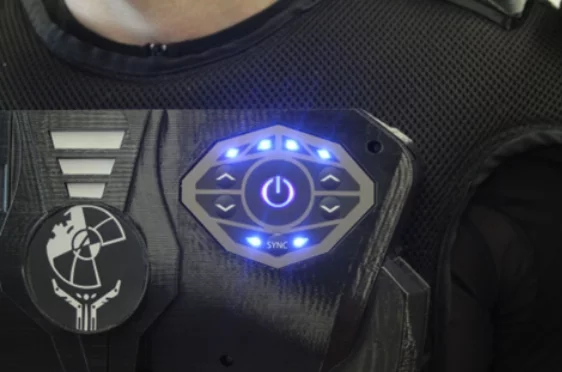 Membrane Switch: Wearable/Gaming Suit
Here's a cross-section view of the layers you would see in a typical membrane switch: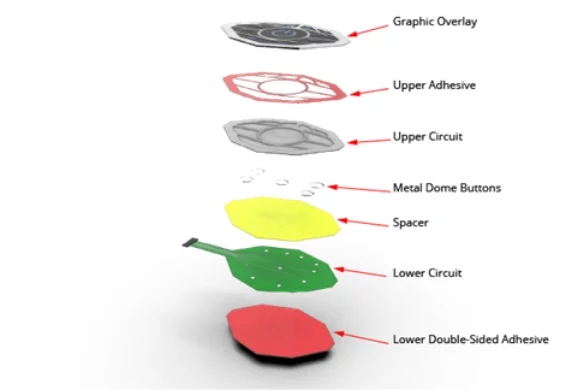 Tactile vs non-tactile membranes
Tactile membrane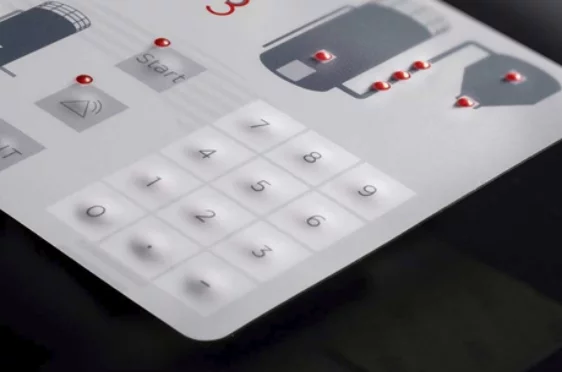 Tactile Membrane (Image Source)
Tactile membranes will have domed buttons to press on. The membrane has a small metal dome under the overlay that provides tactile feedback to the user when the button is pressed. Depending on the feedback required, these small dome buttons can last for millions of cycles. Buttons come in a variety of shapes and sizes, depending on your needs.
Non-tactile membrane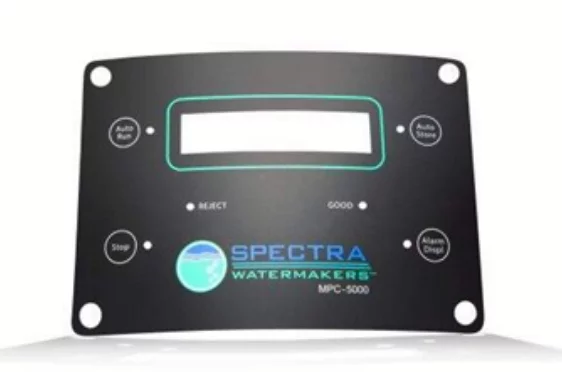 Non-Tactile Membrane (Image Source)
Non-Tactile membrane switches will normally have a flat hard surface to press the button. There is no tactile or haptic feedback when the user presses down on a button and will typically have an LED or some type of indicator to tell the user the button switch activated. Non tactile uses two pads that short together, with no tactile dome. A very light press closes the circuit. This can run off any processor and uses standard thin polyester or polycarbonate overlay materials. Capacitive membranes uses a single pad connected to a capacitive controller (Freescale or Microchip). This can work behind acrylic or glass.
What is a graphic overlay?
A graphic overlay is simply a graphic layer that is printed on a polymer substrate. There are two main methods to get those beautiful graphics on the top layer: Silk screen or digital printing.
Silk Screen Printing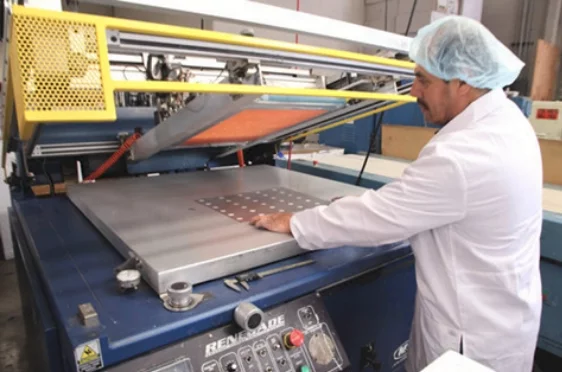 Silkscreen Printing (Image Source)
Silk screen uses a fine mesh to transfer the graphics onto the surface. If the design requires more than one color, you will need multiple screens. Silk screen is used when you need a perfect color match and are producing units in high volume.
Pros: Thicker, vibrant colors, perfect color matching, great for solid blocks of consistent color, justified cost for high volume production, more durable and weather resistant, can print metallic or fluorescent colors


Cons: One screen per color, High setup cost, not great for gradients


Digital Printing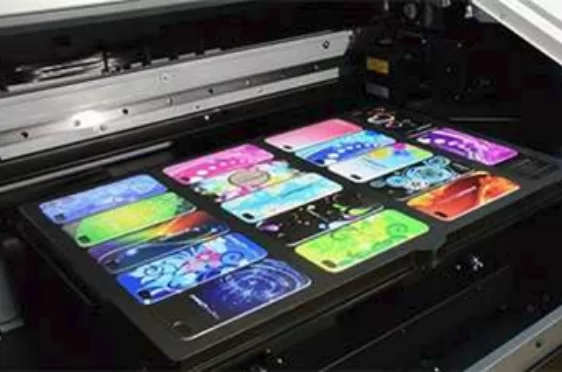 Digital Printing (Image Source)
Digital printing uses a commercial printer to transfer a digital image onto the surface.
Pros: User friendly, Cost effective, great for low volume runs, great for detailed graphics with different gradients and opacities


Cons: Low setup cost, not great for large quantities


Here's a great example from www.gographicsoutput.com to visually explain the difference between both printed colors:
Spot Color Gamut = Colors achieved in silk screening
CMYK Color Gamut = Colors achieved in digital printing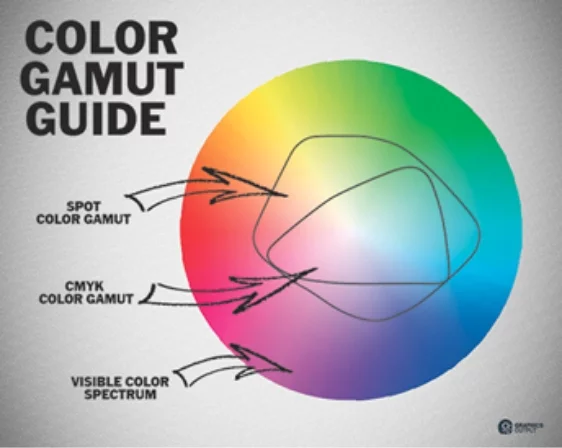 Digital vs. Screen Printing (Image Source)
Here are examples of simple graphic overlays we made for one of our clients. They are 2mm thick overlay printed on polyester with the company graphics silkscreened on top. No electronics are in these overlays.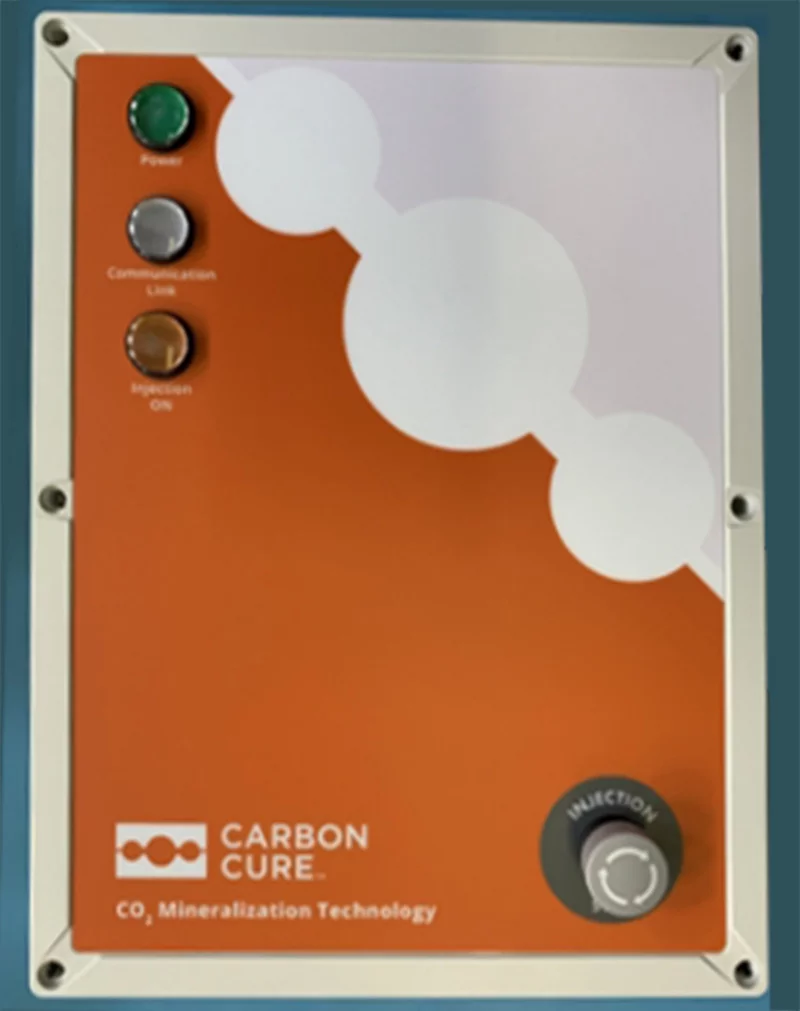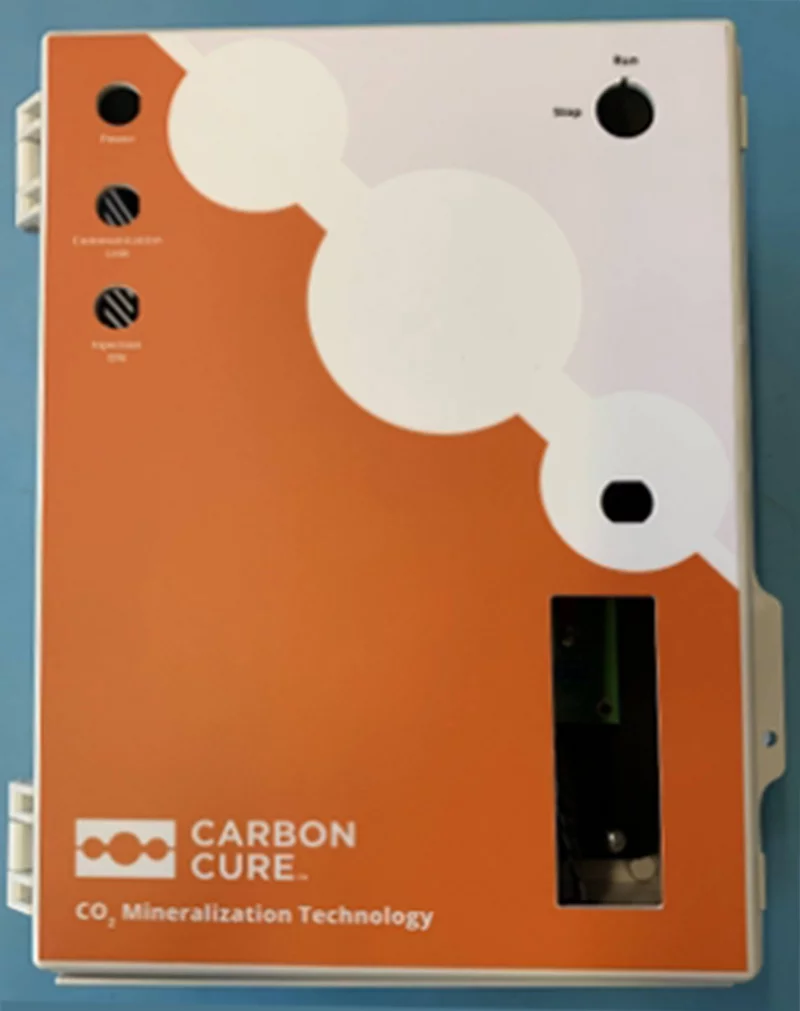 Here's another example of a simple graphic overlay with a clear polyester screen opening for a touchscreen LCD.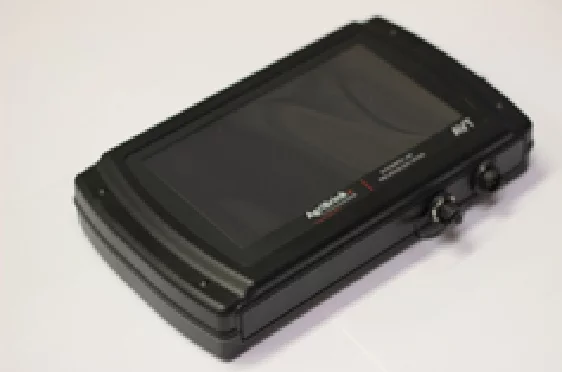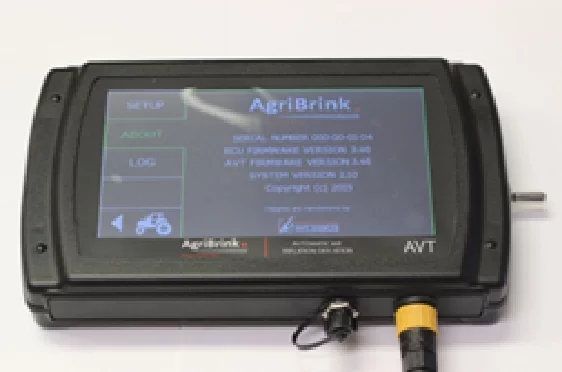 Here's a cross-section view of the layers.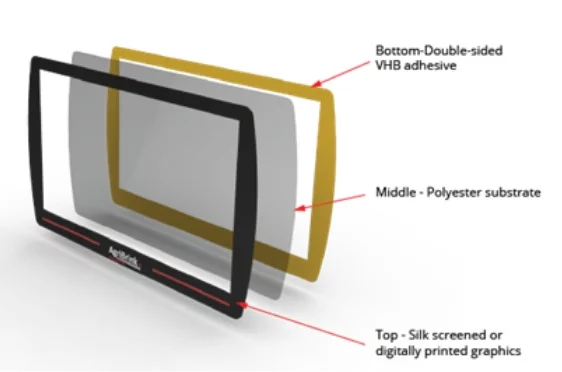 Substrate: Polycarbonate vs polyester
The two most used materials for graphic substrates are polycarbonate and polyester.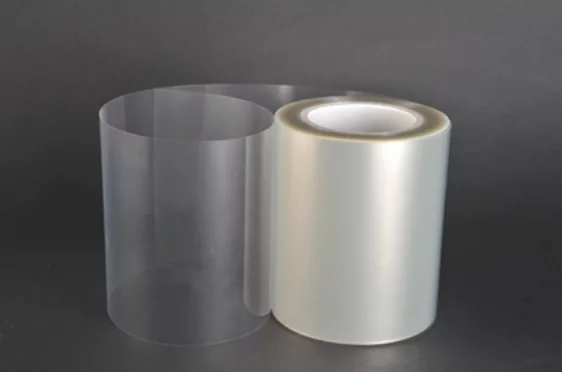 Polyester substrate (Image Source)
Polyester is the most widely used plastics for membrane switches and graphic overlays. It offers great durability under harsh conditions and great resistance against chemicals and abrasion. Under typical conditions, you can generally expect to get approximately ~1million switch actuations with a polyester-backed membrane switch.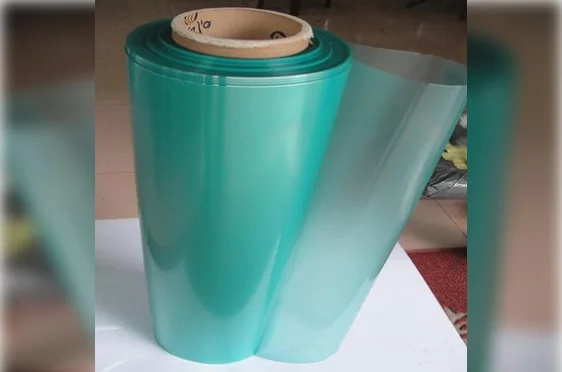 Polycarbonate substrate (Image Source)
Polycarbonate is another great alternative to your membrane substrate. You have many more options of thicknesses, and the surface is easier to print on. One of the main advantages of a PC is it offers high impact resistance and can be made to be fire retardant. If the design requires certain compliance, your best option could be polycarbonate. Under typical conditions, you can generally expect to get approximately ~100 000 switch actuations with a polyester-backed membrane switch.
Texturing
Membrane switches can have a matte, gloss, velvet, or brushed finish, typically an anti-microbial layer for medical environments.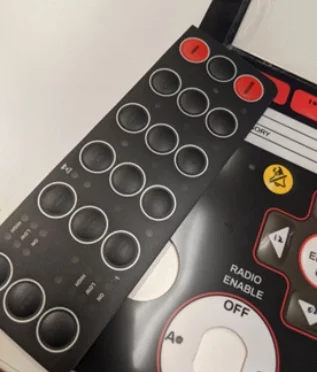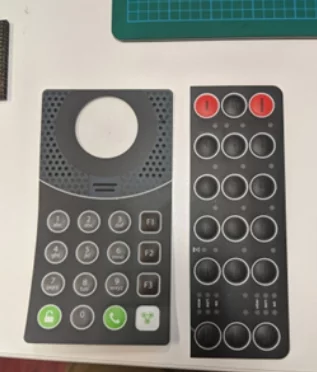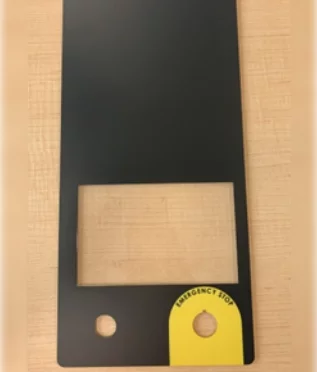 LCDs monitors and screens in general are being incorporated into designs a lot more now. Whether they are touch screens or not, visual engagement with users is becoming more and more common. You can combine both screens and the graphic overlay into one for certain applications. There are typically two ways of doing this: a Double-Sided Adhesive (DSA) VHB or an optically clear UV cured resin.
OCR (Optically Clear Resin bonding)
We designed a membrane overlay for a client for an outdoor application where they needed an outdoor rated touchscreen bonded to their membrane switch. We were able to achieve this by optically bonding the screen to the clear window area of the overlay.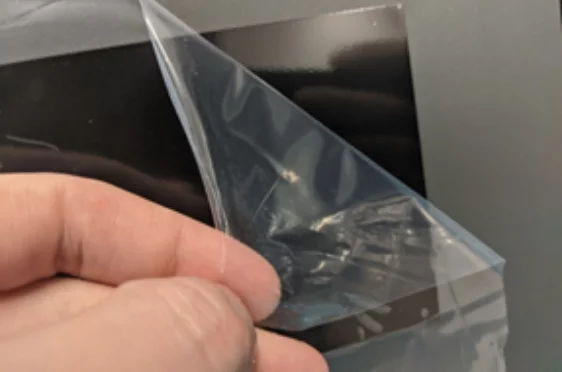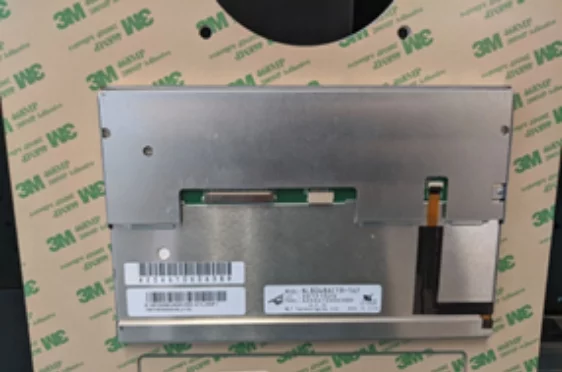 Here we have an example of a DSA bonded resistive touch screen bonded to our graphic overlay. There is a small airgap between the touch screen and clear overlay. The adhesive is around the perimeter of the touchscreen.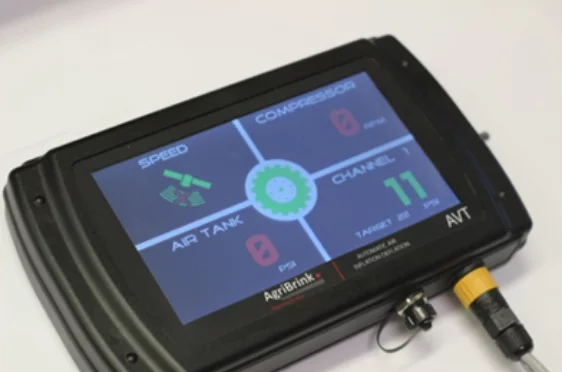 LEDs
LEDs and light guides are what can set apart a good design from a great design. In most scenarios, small side firing LEDs will be placed on the perimeter of a clear window to allow light to shine through and illuminate and icon or button. It will provide uniformed illumination throughout the design and focused light emittance in specific areas as needed.
Here's an illustration showing the side firing LED shining light into a light guide plate. You can see how the light bounces along the clear polished sides but will exit where there is texturing.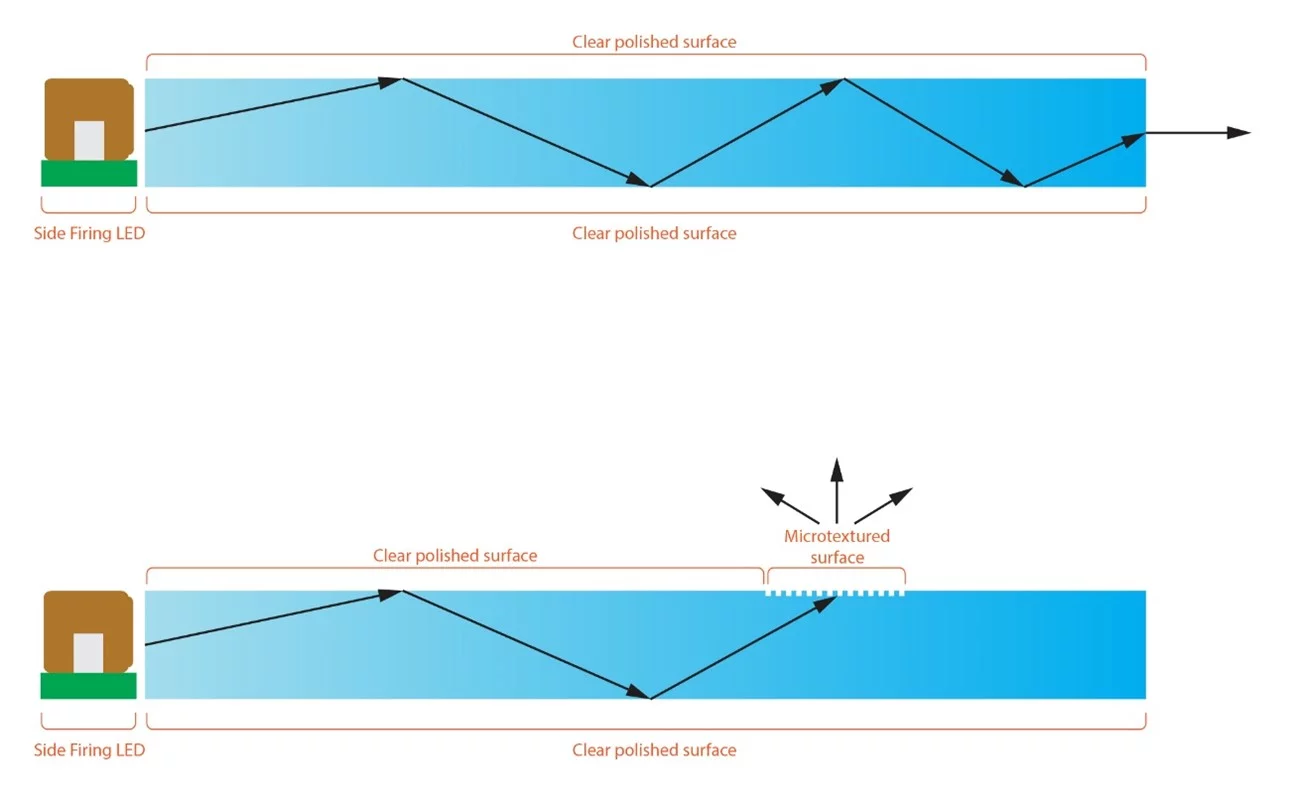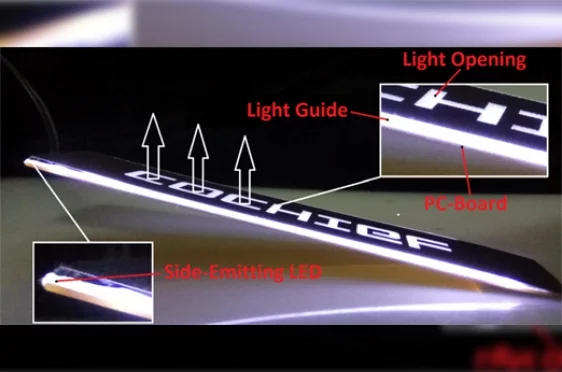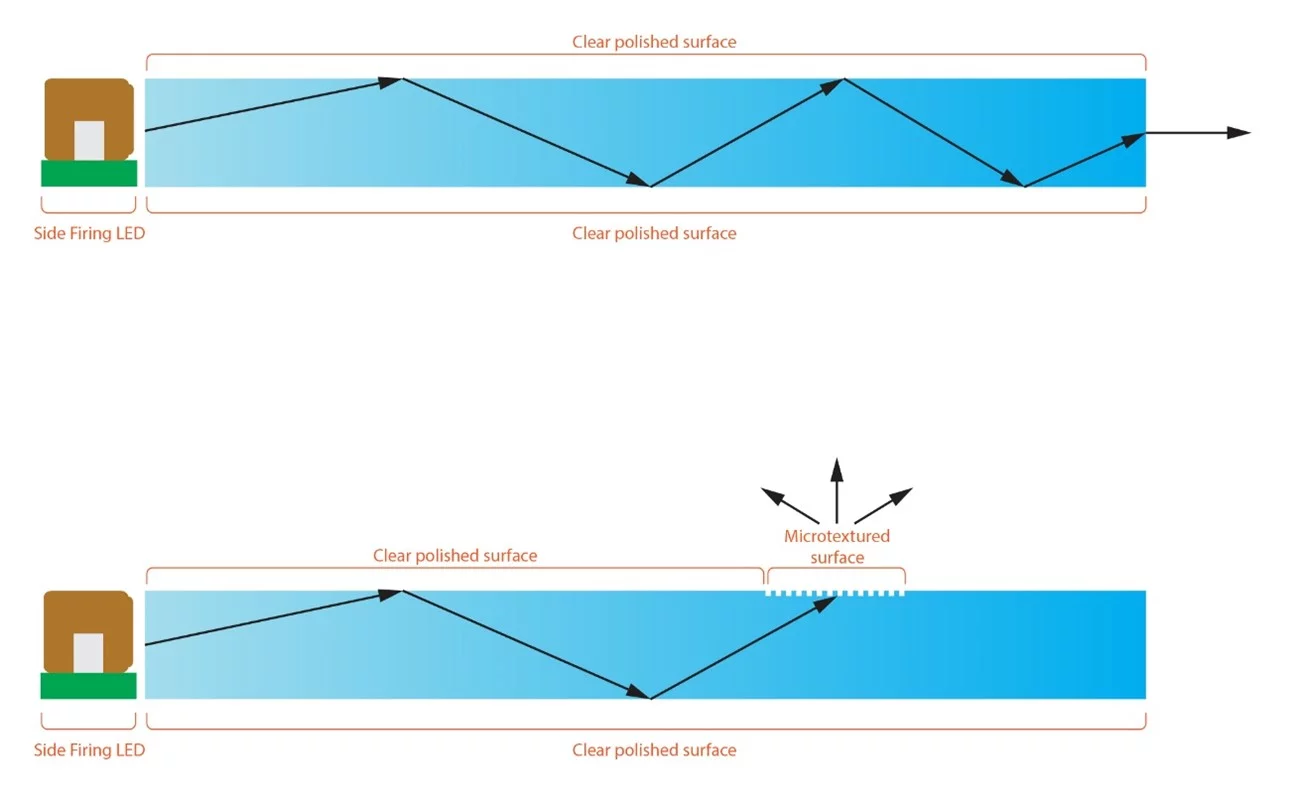 Side Firing LEDs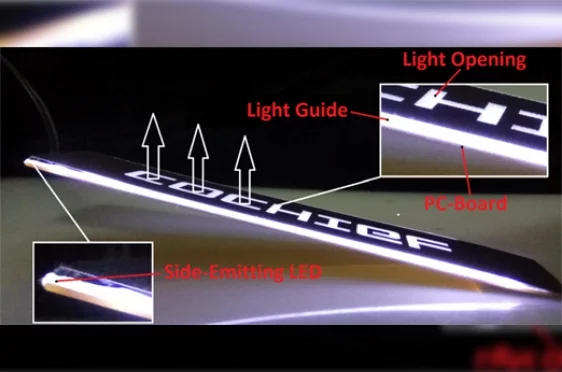 Cochief Light Guide Products (Image Source)
This is another illustration showing how our clients membrane switch was designed with the LEDs and light guides. The overall light plate is a clear substrate and we had laser etched microtextured areas where the LEDs needed to illuminate to show the glow around the various icons.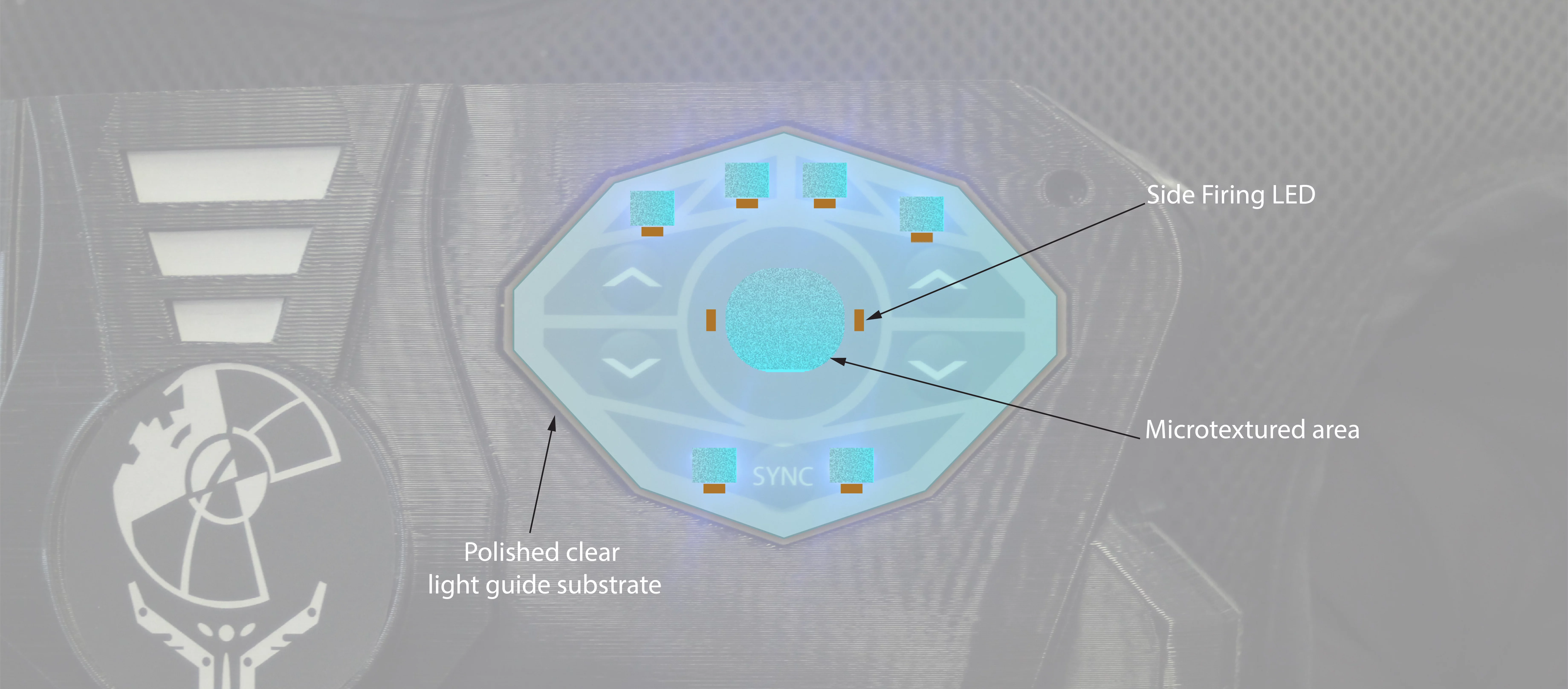 The first question we ask ourselves is whether the product needs a membrane switch? It seems like a simple question, but it's a vital one. When we design a product that people interact with, we need to fundamentally understand how they will use the product. If we deem the product to require a membrane switch, we go through the Who-What-Where requirements of the membrane switch design.
Who
Who will interact with the switch? General public? Medical staff? Specified technicians? Children? Elderly? Who is the target audience of this product?
What
What is the intended purpose of the overlay? Does it trigger certain actions? Does it house an LCD screen for user engagement? Does it turn on and off certain electrical features? Is it just a graphic overlay to enhance the aesthetic of an enclosure? Do the buttons have good tactile feedback? Do we need LEDs or indicators? If so, how many? Where do we put them? What color are they? What is the flow of interacting with the overlay? Is it a right hand, left hand or neutral design?
Where
Where is the membrane installed and what's the environment like? Does it live in harsh Canadian cold weather, or in the middle of the Sahara Desert? Is it mostly indoors? Does it need to be medical grade for hospitals? Is it going to space?
To summarize, membrane switches are a very versatile design option when it comes to human-machine interaction. You can create eye-catching designs that blend both aesthetic and functionality. The beauty of the membrane switch is that you don't have to be an electrical engineer or materials expert to design one. If you have a vision of what you want, we can take care of the rest.
---
Contact us today to know how we can help you choose the right overlay option for your product requirements.
All Blogs