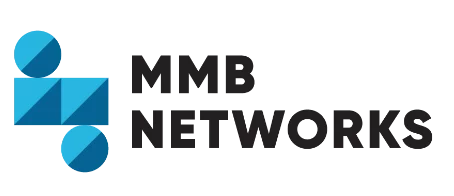 Our Customer: MMB Networks
MMB Networks enables the world's biggest brands to create amazing customer experiences by helping them build and bring wireless products to market.

From strategy and product positioning all the way through to manufacturing and support, they can help build the whole product or jump in at any point in the entire process - helping you quickly get you across the finish line.

Service/Product: An IoT enablement company that helps their customers design and build connected products.
Industry: Hardware, software, networking.
MMB worked with NeuronicWorks on two different projects:

1) MMB Needed to add WiFi connectivity into a common product category that to date hasn't been a target for WiFi, as well as design some parts of the manufacturing and testing support systems for their client.

2) MMB was awarded a Bluetooth, battery-powered, wireless device development project from another client who was unhappy with their prior vendor's progress. The most important aspect of this project being the need to improve battery life to meet the customer requirements.
Hardware Design
Software Design
Firmware Development
1) MMB leveraged NeuronicWorks' experience with cloud connectivity and cloud connectivity to AWS, as well as NeuronicWorks' lower level framework development abilities to speed up the implementation of adding WiFi connectivity to an entirely new consumer product category. Thanks to NeuronicWorks' background in embedded systems, MMB was also able to build out part of the manufacturing and testing support systems for the product.

2) NeuronicWorks had the right people and the right skill set to help MMB develop in both the Bluetooth and physical hardware spaces on this second project. With a specialized partner like NeuronicWorks, with an understanding of the Bluetooth protocol as well as an understanding of fundamental chip performance and how to maximize it, MMB and Neuronicworks were able to make rapid progress toward solving the client's needs around product battery life.
1) NeuronicWorks helped MMB develop new functionality by thoroughly reconciling code from AWS and the WiFi module provider to open up features that were needed by the client. As an end consumer product that was light on memory resources, optimization was crucial. NeuronicWorks achieved a number of innovations around certificate security, TLS communication, and encryption. These were not available as off-the-shelf solutions and pushed the state of the art to reserve a large chunk of system resources to free up memory, increase performance, and meet the customer specifications.

2) MMB's client was unhappy with the slow progress of a previous contractor. Long battery life was a critical piece of the business case for the product, and up to that point they were only able to extend battery life to unsatisfactory level of a few hours. Showing progress on battery life for this wireless consumer device was now crucial for MMB and their client. Within a very short period of time, NeuronicWorks and MMB drastically improved the battery life of the product. First enabling it to last several days, and a few short weeks later had extended battery life to a full month - exceeding the client's requirements.

1. What was it like to work with us?
We had quite a good experience with NeuronicWorks. There was definitely a culture of transparency and communication, which is really important between partners when you're working on these kinds of projects. We liked their standard engagement model and the assigning of a dedicated project manager. Having that senior, experienced lead working alongside the core development team was a good formula. It was a good process and a good sharing of responsibilities.
2. Why did you choose NeuronicWorks?
We had been aware of NeuronicWorks by reputation for a few years. Both MMB and NeuronicWorks started around the same time. But it was when we met Titu at a lunch in Silicon Labs in Austin and got a chance to talk to him in person that we really understood what NeuronicWorks was all about. It was clear they had the experience, capabilities, and depth of resources we needed to help us develop our programs.
3. What made our service stand out from other options?
Meeting with the team and getting a sense of their experience was helpful. Seeing the range of projects NeuronicWorks was working on and understanding their methodologies—that really lined up with what we do at MMB. When your partner's process lines up with yours it makes things seamless and the service better overall. The resources brought to bear on our project and the reasonable estimates we received were more balanced and more attractive than other service providers.
4. What have been the greatest benefits you have received from us?
Communication between MMB and NeuronicWorks at the development level, at the team lead level, and at the management and leadership level have all been great. It's really important to have that kind of transparent relationship with your partners.

We certainly benefited from NeuronicWorks experience and the variety of skills and resources they bring to a project. Their skills complemented and extended our own offerings in low level hardware and low-level embedded systems, by bringing to the table experience in mobile app development, user interfaces, and higher-level pieces of software.

As the project went through its natural lifecycle, we appreciated the flexibility of resources that NeuronicWorks brought to the work at the different stages.
5. What would you say to someone else who is considering our service?
I would encourage them to use NeuronicWorks services. We've been very happy in our experience with them on two very large programs over the course of a full year. The depth of resources that NeuronicWorks has and the efficient way they manage the program has been really beneficial for us.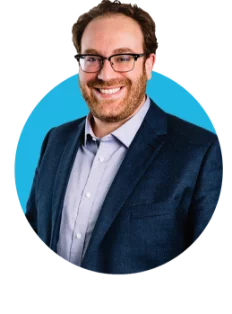 Mark Borins
Chief Technology Officer, MMB Networks

---
All Blogs